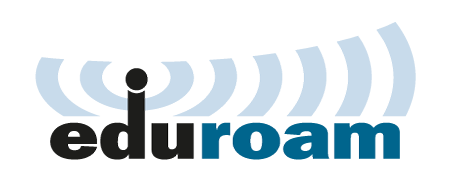 Eduroam (Education roaming) is a secure wireless network developed for universities and research institutions, spread worldwide in over 70 countries.
This network allows all students and employees of the participating organizations to connect to the Internet at any facility where this network is propagated.
The University of Padova adheres to the Eduroam federation and is progressively proceeding to cover its spaces with the service.
CONFIGURATION
To access eduroam network, staff and students of University of Padova should do a procedure of configuration of their own devices with the parameters provided by the University: username, password, digital certificate, cryptographic methods, etc.
The University adheres to CAT (Eduroam Configuration Assistant Tool), a portal on which you may find the applications for all the most common types of device, that automatically configure the eduroam network with the correct parameters.
Please access the Eduroam CAT portal, select "Università di Padova", download and run the application to configure the wifi eduroam for Unipd users.
The credentials to input are:
Username: the mail address of University of Padova (included the domain part @...);
Password: the password of the mail of University of Padova
Note for Android systems
On Android systems, you need to have the "eduroam CAT" app installed to run the configurator; you may find the app on the Play Store or download directly from the CAT Eduroam portal.
You should enable the lock screen too.
The configura-eduroam wifi network
In the Department of Industrial Engineering a wifi network named "configura-eduroam" is available; by means of this network you may access the Eduroam CAT portal. This network is available for free access and allows to navigate on the CAT portal only.
Once you are connected to configura-eduroam, if your system does not open automatically, open a browser and go to any non HTTPS web site (e.g. http://www.unipd.it). You will be redirected to a captive portal by means of which you may succesively access the CAT portal.
NB: from inside this network the Play Store is not accessible.
You may find this network in many other locations of University of Padova, called Green Points.
HOW TO USE EDUROAM
Once registration and configuration are complete, you can connect to the network named "eduroam"; often devices automatically connect.
You can freely access the eduroam network wherever it is present, both in Italy and abroad.
FURTHER RESOURCES AND INFORMATION
EDUROAM SUPPORT
To ask for help about configuration open a ticket in Helpdesk DII, section "SERVIZI INFORMATICI::1 Account e servizi di rete".